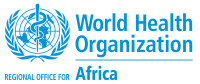 Source: WHO Regional Office for Africa |
"Closing the care gap - the role of families" in Breast Cancer battle
The PS outlined that families can foster an inclusive natural environment where individuals feel safe to express their needs
Cancer in women including breast cancer leaves a devastating impact on the next generation
BRAZZAVILLE, Congo (Republic of the), October 13, 2023/APO Group/ --
The Ministry of Health, Cancer Unit has recorded 577 cases of cancer between January 2023 and June 2023, 33 of which are cancers of the breast. While many cancer patients in middle-income countries succumb to the disease, 50-year-old Fikile Hlatjwayo is lucky to have survived the deadly disease. Hlatjwayo was diagnosed with breast cancer in 2015 and started treatment, which at that time was only available in South Africa through the Phalala Fund. It was only in 2022 that the Ministry of Health established an oncology unit in Manzini, through support from the Bristol Myer Squibb Foundation (BMSF). This came as a relief to cancer patients like Hlatjwayo as services became available in the country. This enabled patients to receive not only medical support but also support from family, true to this year's theme of Global Breast Cancer Awareness month "Closing the care gap, the role of families".
The establishment of the oncology unit enabled the Ministry of Health to construct a radiation facility. The official opening of Manzini Oncology Hospital has witnessed an increase in the number of clients accessing services and the only facility that provides strictly cancer in-patient care. This has eased the burden on Mbabane Government Hospital, which was the only center that provided chemotherapy services, and reduced the referral to neighboring countries/private facilities. Currently, the hospital has one Oncologist who works in both Manzini and Mbabane Hospital. Further, the Ministry of Health has assigned some Medical Officers to work in the Oncology Unit.
Hlatjwayo says the availability of cancer treatment in local facilities has lessened the stress of having to spend a lot of time away from her family whilst receiving treatment in neighboring countries. "I was diagnosed with breast cancer in 2015 and I received treatment again in 2022 because some cancer cells were found in my lungs, but now I am okay. I would like to thank my husband and my children for the support that they gave me throughout my journey with cancer," she said.
During the launch of the Global Breast Cancer Awareness month in Mbabane, Principal Secretary of the Ministry of Health Khanyakwezwe Mabuza mentioned that this year's theme indeed focused on the role played by family in giving hope and support to cancer patients and overcoming stigma. Mabuza said, just like Hlatjwayo's family, awareness and education can enable families to create a better place for all those who need care and support.
"Understanding and acquiring knowledge about the condition of the sick relative, treatment options that are available and the importance of preventive care empowers families to actively participate in the health care discussion. There is no doubt that without families there is no way we can survive or conquer this scourge," he said.
The PS outlined that families can foster an inclusive natural environment where individuals feel safe to express their needs. He added that having breast cancer is not an easy road, so by promoting open communication, families can contribute to breaking down the barriers and stigma that surrounds the disease.
"There is a lot of misconception with regards to breast cancer, and families become advocates for the loved ones. This allows the individuals to seek healthcare without fear of judgment and discrimination, he said. Mabuza further emphasized that the Ministry of Health has prioritized cancer control and has ensured universal cancer prevention. He further applauded the Eswatini Breast and Cervical Cancer Network as well as Eswatini Hospice at Home, among others, for ensuring that cancer patients receive the necessary support.
Speaking at the same event, WHO Representative Dr Susan Tembo mentioned that globally, there are more than 2.3 million cases of breast cancer that occur each year, which makes it the most common cancer among adults. In 95% of countries, breast cancer is the first or second leading cause of female cancer deaths, and nearly 80% of deaths from breast and cervical cancer occur in low- and middle-income countries like Eswatini. Dr Tembo reiterated that breast cancer places a tremendous strain on individuals, families, communities, health systems, and economies, hence it must be a priority for the Ministry of Health and Government.
"Cancer in women including breast cancer leaves a devastating impact on the next generation. A study on cancer, suggests that with an estimated 4.4 million women dying of cancer in 2020, nearly 1 million children were orphaned by cancer, 25% of which were due to breast cancer. Children who lose their mothers to cancer experience health and educational disadvantages throughout their lives, triggering generational, chronic social disruption and financial harm in many cases," she said.
To mitigate the burden of breast cancer, WHO has released a number of tools including the Global Breast Cancer Initiative Framework which provides a roadmap to attain the targets to save 2.5 million lives from breast cancer by 2040. The new Framework recommends that countries implement the three pillars of health promotion for early detection, timely diagnosis, and comprehensive management of breast cancer to reach the targets. Dr Tembo further urged the Government of Eswatini to ensure that this framework is integrated into primary health care, not only to advance health promotion but also to empower women to seek and receive health care throughout the life cycle.
Distributed by APO Group on behalf of WHO Regional Office for Africa.